Posted on 2013-Apr-03
Personal Impression

If you have written before, you must know your readers quite well. They are your loyal supporters who invest in your imagination and make themselves heard by expressing their feelings on book review websites or continuing to support your next writing projects. Their reading passion is undeniable and unstoppable. Aside from their devotion to reading, having a personal touch from favorite authors can leave a desirable impression in their memory. After all, they have grown accustomed to your writing style, signature characterization, and extensive catalogues. What else can they expect?
Borderless Purchase

Generally speaking, readers can buy books anywhere of their choice either from physical or virtual bookstores. For electronic purchase, several formats are conveniently available for their eReading devices. For physical checkout, the touch and feel of tangible paper and weight might still be considered as a winning point for some. Once your eBooks and print books are delivered into the market, your content, cover design, promotional description tell the telling story of what readers must know to make a purchasing decision. What if readers want more from what authors can typically offer?
Virtual Signing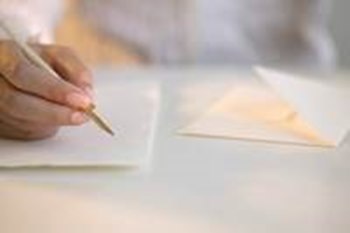 Organizing a book signing event can be one way to boost your book's discoverability rate and your public presence. But if you are a busy author who frequently travels, chances are you will not have enough time to be present in all events. Fortunately, just like modern day book distribution, you can either manage your book signing virtually. Kallypso Masters recently launched her Virtual Signing page where her fans can order print books with inscribed personalized message and/or her autograph. The inscribed book can be shipped by her domestically in the US and internationally as long as the postman can deliver the package anywhere on earth. She provides the holistic solution for her readers as she launches the latest service. Virtual signing enables readers to request the signing whenever they want and have the inscribed book sent to wherever they need. Judging from the photos of her public appearance with her fans, you can see how they anticipate this kind of intimate moment when they can personally collect or share with their loved ones. Kallypso also provides an FAQ [PDF] to clarify how the book shipping process or if her fans want to bring their own copies to be signed. But what will authors do if they have all the resources needed for physical book signing event?
Book Signing

Voicu Mihnea Simandan lays it all out about the thinking process prior to organizing a book signing event. Having learned from Joe Konrath's bible-The Newbie Guide to Publishing-Mihnea shares his personal experience organizing the event at a school concert in Bangkok. Although the school might not be the ideal setting for such event in most cases, Mihnea knows his target audience and carefully approaches them with a strategic plan.
From beginning to end, he compares Joe's posts to his actual implementation to make sure that the doable practicality made the significant event successful. From stocking up on book copies to staying in touch with readers, the 10 things to have in mind when you do a book signing consist of real life examples.
Social Media Society

Building a strong relationship with readers requires a lot of effort from authors to make sure that readers can get the most out of their book. Book signing is one effective way to allow readers to participate in author's live appearance so they can talk face to face and buy the book tailor-made for them. This event will surely stir a conversation and allow both readers and authors to learn more from each other. In the advent of social media-sharing society, you do not have to do everything alone. When Joe tweets, Mihnea posts on Facebook and receives congratulatory feedback that further drives his promotional effort viral. Instead of begging his Thai friends to participate in the book signing event, they learned what went on via his Facebook status and "wanted" to have their books signed. It is the power of social media that motivates them to automatically familiarize the product (Mihnea's book) and the new offer (signing) without him being too "pushy" or "self-promotional." What's your story?
Label: Marketing
comments powered by

Disqus