Posted on 2014-Feb-24
What is a Fixed-Layout eBook?
Fixed-Layout eBooks were originally designed by Apple to accommodate content that would not work in a standard reflowable eBook. These image-heavy works include comic books, magazines, and children's eBooks. Kindle jumped on the bandwagon when the KF8 format was released in late 2011 (using their own specification), and Barnes & Noble followed suit (also with their own specification that is only available to publishers). To develop a standard specification for the EPUB3, the IDPF came out with a standard to develop cross-platform compatibility. This spec works properly for both iBooks and for the Readium plugin for Chrome.
At first, it may be confusing as to why there would be this "fixed-layout" format when PDF has been the worldwide standard in fixed-format content for ages? BB eBooks asked the exact same question until now.
Get a Fixed-Layout eBook Today
Due to demand from our clients, we are now offering the fixed-layout format for children's books and comic books. Please have a look at The Real Mother Goose, which contains 131 pages and hundreds of illustrations at our samples page (available for download in EPUB3 and MOBI/KF8 formats). One major benefit of the fixed-layout specification is you can embed text that wraps or overlays images. This is usually not possible with reflowable eBooks, but is often a necessity for children's books and comic books to display content as the author intends. Additionally, you can embed audio and video in the iBooks Fixed-Layout eBook to jazz things up.
Below are a few examples from our shop for The Real Mother Goose as seen on an iPad: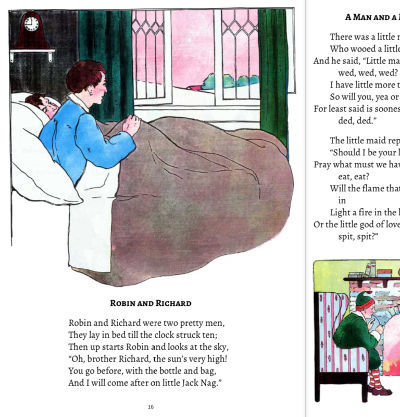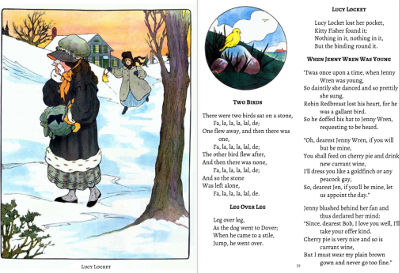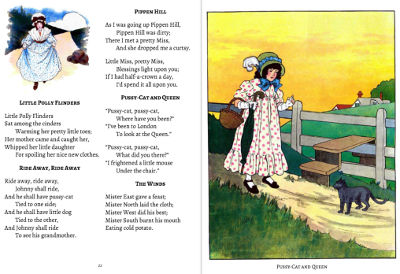 Some Caveats with Fixed-Layout eBooks
There are some major distribution concerns with fixed-layout eBooks that you should be aware of. The fixed-layout eBook will work on iBooks for iPad/iPhone; however, to publish there you must upload directly through Apple's iTunes Producer. You cannot aggregate your fixed-layout EPUB through Smashwords or Draft2Digital like you can with reflowable eBooks. Fortunately, you can publish the fixed-layout MOBI through KDP like a reflowable eBook.
Additionally, the only apps that can really support the fixed-layout format are iBooks for iPad/iPhone, the Kindle Fires, and the Readium plugin for Chrome. For complex works of non-fiction, we strongly recommend you allow us to advise you on how best the eBook would work as a reflowable eBook.
One of the biggest concerns is production costs. Fixed Layout eBooks are made differently than reflowable eBooks and are much more labor-intensive for our team. Therefore, prices start at $120 rather than our low, low rates for reflowable eBooks. Please contact BB eBooks for a quote on your fixed-layout eBook project today.
Label: BB eBooks Company News
comments powered by

Disqus