Posted on 2012-Jul-21
Because There's Profit to be Had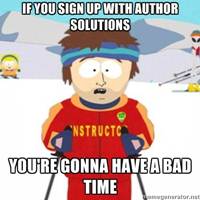 You may have heard about the recent acquisition of Author Solutions by Penguin—a desperate move by yet another publishing company to stay relevant in what they believe is "self-publishing." However, Author Solutions is nothing more than a vanity publishing outfit providing overpriced services to authors and fleecing them on royalties as David Gaughran and Victoria Strauss have already pointed out. It's strange that in the publishing business there are organizations looking to take huge royalties for one-time services such as editing, eBook design, cover design, and even something as simple as writing a one-page press release.
If you hired a contractor to come to your house and install dry wall for you, would you pay them every time you had a nice dinner party? No, you would not.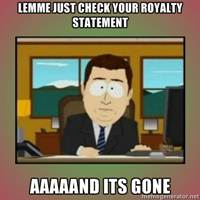 Our Integrity
BB eBooks is a small business that does not use a large part of its budget to advertise bogus services to authors. We pride ourselves primarily on our reputation, integrity, and strong client relations. Like the aforementioned plumber, we have an assortment of tools and technical knowledge to help you solve a pain problem—designing your eBook professionally. Also, like the plumber, we only charge for this service once with no strings attached. If someone is offering you an "author solution" in exchange for rights to your manuscript or some sort of claim to your royalties, we advise you to run away very quickly.
Label: Self-Publishing
comments powered by

Disqus