Posted on 2013-Aug-14
Marketing Your eBook
Way back late last year, the concept about Substance B was in its infancy stage while we were getting busier with BB eBooks' business. Apart from keeping up with the latest standard(s) of eBook technological implementation, we realized that one of the biggest challenges in the eBook business had remained marketing rather than producing the actual eBook. To strategize a better marketing approach, many things popped up in our mind and one of those was an eBook autographing service. The autograph service was our primary goal to enhance authors' eBooks with their own content: dedication message, images, and a signature that could be emailed directly to fans without going through the vendors.
Simplicity: The Best Solution
Admittedly, we were not a pioneer in this field and there were lots of other competitors building their reputation by enabling the authors to sign an eBook with stylus during a book signing event. What we aimed to achieve was different. In each process of introducing our user to developing the system, our top priority was to facilitate end users first and foremost in familiarizing the interface as fast as possible, readers and authors specifically. We learnt a great deal from our valued clients of indie authors that offering a DIY route would be the best solution. Following the simple design of BB eBooks, we maintained the clean interface that anyone can use rather than introducing the most elaborate, sophisticated, and state-of-the-art services that leaves end users lost.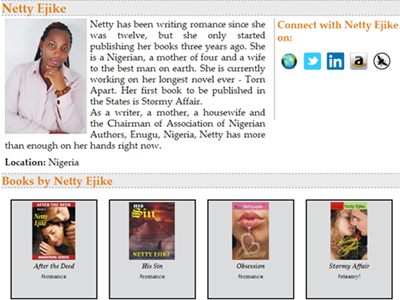 Straightforward Explanation with Video Tutorials
Creating video tutorials with captions was meant to provide our clients with a straightforward explanation apart from writing FAQ and tutorials to make Substance B work on your behalf. For authors, Substance B is your one-stop center that includes your entire contact details and sales channels for your fans to connect with you and buy your books. For readers, you are presented with no-obligation discoverability through our online Reader system in order to explore our growing catalog of genre novelists and non-fiction authors. You need no user name and password to read your favorite titles and Substance B truly respects your freedom to discover your favorite piece of literature as long as you are pleased. Once you are interested in a particular book, you can just browse the book's or author's individual page and visit the book vendors' page of your choice directly to buy the book.
Win-Win Opportunity
Additionally, Substance B provides a win-win opportunity for many authors to promote their book's visibility. Apart from establishing your brand name as an author by setting up an author page on Substance B, we are aware of the advantage of a newsletter system. What it does is to provide the direct communication between you, as an author, and potential customers e.g. readers, reviewers, fans etc. To enhance greater flexibility, once your fans have signed up to your mailing list, you can copy all of their email addresses and send them your personal or promotional message all at once.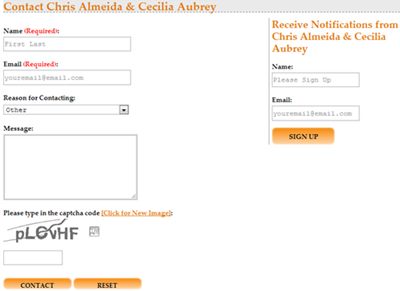 As of now, the list of interested BB eBooks clients has soared to 25 authors in 13 different genres ranging from Crime/Noir to Young Adult. It is apparent that more authors will join us in promoting their books on Substance B at this stage. For those who are still with KDP, even though you cannot provide free eBook sample with us, you are still entitled to the autograph service.
Essential Elements to Maximize Readership
In short, Substance B provides essential elements for you to spread your good words out about your books and help to better connect with your readers. Even if you are not a pro at promotion, this can serve as a solid foundation for you to grow your marketing strategy systematically and organically and reach out to the widest circle of readership. If you are a confident avid reader and knowledge seeker, there is no reason to be shy from exposing yourself to the increasing catalog ranging from the classics to contemporary writing to fulfill your literary appetite and study. We can assure you that more and more readers have signed up for their favorite author's mailing list and send in questions to their favorite author on Substance B.
Substance B Press Release
To find more information about what we do and who we are, please refer to our press release and website for your maximum benefit. In order to have your books promoted on Substance B, you need to be BB eBooks client to make sure that your eBook format will be compatible with our codes. You can also greet us on social media channels via Facebook, Pinterest, Twitter, and Youtube. The Substance B team would like to extend our greatest appreciation to the early beta testers who have remained helpful to support us through constructive comments and permission to user their names to promote our brand. Also, we really appreciate each voice of approval from BB eBooks clients that shows your willingness to embark upon the same journey as your 25 fellow independent authors (and counting) have fared.
Label: BB eBooks Company News
comments powered by

Disqus