Posted on 2013-Jul-29
The Announcement of Preorder

Smashwords' announcement of preorder brought a new level of excitement to many indie authors. On its platform alone, over 70,000 Smashwords authors and publishers will specifically benefit from this distribution method according to the company's press release posted a few days ago on their blog.
How It Will Help Authors

In one of the introductory paragraphs, Smashwords notes that preorders will keep track of the advance orders and help promote authors' books who are releasing a new book. The advanced announcement of their book will generate interest in the book and strategically extend discoverability prior to the actual date of release. This feature is common among novels that are released by big publishing houses, but has been unheard of as to date in the indie world.
Who Will Benefit from It
Discoverability and visibility are frequently used terminologies that describe what the preorder can offer. Apparently, the longer you stand a chance to promote your book, the more likely it can attract higher traffic from your fans and potential readers. They will be exposed to your exclusive offers and explore the existing catalog as a whole. Your book can climb up the charts of the vendor's genre and overall bestseller lists with the help of accumulated popularity demand that leads up to the actual release date. The more popular your book becomes, the higher chance your book will be transferred into many bestseller lists in other stores in the long run.
One Release Date for All

Apart from chart-wise advantages, there will be one release date for all vendors except the 900 lb. gorilla; namely, Apple iBookstore, Barnes & Noble and Kobo. With the preorder option chosen, Smashwords makes sure that your readers will be able to buy your book as soon as it hits the virtual shelf. Apart from that, you can also incorporate promotional initiatives on social media. Authors can engage fans to become a big part of the promotion run on social media pages, blog, and/or official website. This promotion will excite your fans to get the book's information as much as possible and attract new readers as far as your promotional slot is still valid.
Using Preorder to Promote Existing Books
For established authors, you can use the preorder to pitch other existing books in your catalogue. For example, you can promote your entire series or other bestseller titles alongside with the new book to build up your brand name as an author of several titles to choose from. For readers, they will get a better picture of what the author has been doing and when they can expect to buy their favorite book from you. Ultimately, whatever strategy you use to generate sales during the preorder will boost your sales rank and potentially encourage the vendors to consider selecting your book for their promotion. So far, a lot of authors have shown their interest to join this hot new distribution including R.L. Mathewson, JD Nixon, Rebecca Forster, etc. On a separate note, JD Nixon's book-Heller-is currently listed as Book of the Week at iBookstore.
Mixed Responses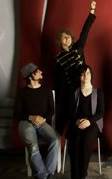 Judging from the positive feedback in the comment section, it is pretty obvious that the majority of authors welcome the preorder option to be their new profound love of the writing platform. However, there are minor concerns whether the preorder can really be useful for everyone. Greg Strandberg wonders if it will really help him generate extra interest for his book since the preorder seems to be in favor of established authors rather than the emerging ones. Wicked Christa questions Apple's approval criteria of erotic romance and erotica books, which can last up to 8 weeks, how she can plan a preorder in advance? Alianne wants to know whether Smashwords will add the list of more associate vendors in the future. At the bottom of the page, Mark Coker (Smashwords CEO) chimes in to reveal possibilities that they might add more vendors.
Amazon's Similar Approach
Although Amazon has never been mentioned in Smashwords' press release, authors took to The Passive Voice's comment and discussed extensively how sales results may vary depending on the author's relationship with Amazon's conditional KDP Select offer. For those of you who regularly publish on Smashwords, how many books are you planning to put in the preorder list?
Label: Self-Publishing
comments powered by

Disqus