Posted on 2013-Jun-24
Our Competitive Advantage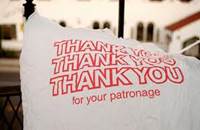 BB eBooks has been in business for about a year and we're happy to say that we have helped over 100 clients with over 300 books. Our shop has a few technical tools to help create eBooks that are error-free, such as a program that locates commonly-seen grammatical snafus. However, the wizbang tech stuff is a small part of our operations, and the real important piece we have is quality customer service.
Silicon Valley Culture Breeds Distrust of Users
If you look at the major tech companies out of Silicon Valley, they're customer service is horrendous. Steve Jobs famously quipped that "people don't know what they want until you show it to them", and this type of attitude is pervasive among the tech elite. Whether it's Google Reader shutting down next week despite large-scale pushback or Facebook handing the photos of your grandson's birthday party to the NSA, it's obvious that these people are "too big to care."
The Importance of Client Feedback
Maybe in the tech world if you are an ivy-league educated genius who never got punched in the face by life you can get away with ignoring your customers. Well none of us at BB eBooks are like that, so client feedback helps us steer our business to better products and services. If we didn't do this, we'd be out of business by the end of the week. As an example, I never envisioned that we would offer POD services, but one year later we are doing so since many clients asked for it. Additionally, the development of the platform Substance B was almost entirely guided by feedback from what people wanted in their arsenal as a small publisher or independent author.
Teleread mentions BB eBooks
That's why I'm glad to say we got a good review of our services over on the excellent blog Teleread. Ms. Monroe was not happy with the way here eBook appeared on Nook HD that we had sent her, but we did what we could to get it all fixed up. She entrusted us with her project (and money), so she deserves the best. Just to toot our own horn, here's what she said:
Now, I want to make something clear. The strength of a company lies in how they handle problems, not in just doing it right the first time. Sure, it would have been great if everything had worked from the beginning, but then I wouldn't have been able to evaluate how they work when something went wrong. They were prompt, helpful and polite at every step of the way, just like a great company should be.
We Do What We Can
While our emails about technical issues to the major eBook vendors get ignored like everyone else's, we do our best to find technical solutions for you in your publishing endeavors. We may not be perfect, but we are responsive. At the moment all client correspondence is handled by myself, and I will always strive to help you reach your goal of a finished book as quickly and as high a quality as possible. Thanks so much for bearing with us, and if there's anything we need to be doing better please let me know. While there are no hoodie-wearing prodigies in our shop, we can make up for it by having a small business that always focuses on customer service.
Label: BB eBooks Company News
comments powered by

Disqus