Posted on 2013-Apr-22
Amazon Kindle Store in Russia?
It might be foreseeable for many to hear the rumor about Amazon Kindle Store marching towards Russia. When several telling signs are written across the sky, analysts could not just sit still any longer and storm to the website to reveal such a positive possibility.
The Introduction to Russian Literacy Rate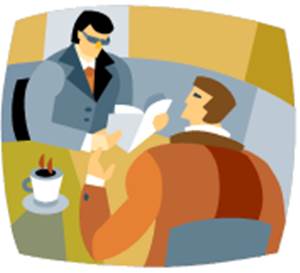 Why is Russia so interesting for eBook lovers? Russia is such a large country that spreads across the two continents: Europe and Asia. Although the country's population is not ranked number one in the world, their literacy rate is so astounding that I had to look twice doe-eyed. If you have not read this data before, Amazon should have studied them long time ago.
Countries with Most Population

To answer which country has most population in the world, a good guess will forever remain China. 1.3+ billion people shall enable the great country to top the chart as long as the world lasts. Other countries in the top ten are already well-known to you. What I'd like to do is steer you from numbers and statistics: Russia appears only in the ninth position totaling their population at 143 million people. As previously mentioned, their literacy rate took me by surprise. None of the countries, ranked above Russia in terms of population rate, can quite achieve what Russia has done in terms of literacy rate. China is falling far behind at 92.2% compared to Russia's 99.6%.
Reserved Russian Amazon Website

Now we can see why Amazon might be placing their high bet in Russia. According to a credible source, the new Head of Kindle Content has already been hired from Atticus Publishing Group. Not only has the newly hired executive changed their position on his LinkedIn profile, the obvious choice of Amazon.ru will steer visitors to the Amazon EU page instead of a blank page.
Piracy Concerns amidst Overseas Expansion

Although the country has long been known as a rich source for readers, it seems that piracy concerns might delay several authors' decision to publish their works. However, considering what the giant retailer's latest move combined with The Forrester's analysis that Europe will be the largest eBook market in four years, we must wait patiently to see what kind of policy Amazon will bring to the table. Based on The Digital Reader's speculation, similar tactics for the Kindle Store to expand overseas were seen several months ago in Brazil. The website is now serving Brazilian readers with their local language, Brazilian Portuguese. Although their Literatura e Ficção might not be as voluminous as its American counterpart, local content and currency are their deadly weapons to penetrate the overseas market.
The Move that Shall Tremble the Earth
Amazon's interests to expand their hugely profitable operation can somewhat be considered as the move that shall tremble the earth. Who knows what the future might hold for small presses and aspiring authors who are eager to switch teams to earn higher benefits from their writing and freer independence to cater their dedicated fans' needs. How many publishers have been in exclusive deals? How will general readers respond to electronic trade? Although it is a vague moment to predict anything else at this stage, the current evidence seems to give away adequate details worthy of headlines and smiles.
Label: eBook Industry News
comments powered by

Disqus