Posted on 2013-May-30
Nook Wipes out Erotica eBooks

One major online retailer has decided to axe several titles of erotica without telling the author in advance. According to TeleRead, authors took to KBoard to report the disappearance of their novels that might be undergoing unfair censorship. The original post on the forum read "Barnes and Noble ranking tempering again" could not censor all the fury over the speculation of removing several of titles without the author's consent. Meg Harris reported that her eBooks had been wiped out from the store. Fortunately, her B&N catalogue is still there to prove that she has written some books. Portia da Costa along with many other authors witnessed with their own eyes how their books were plucked out of shelf. The worst part is they have not been approached by a Nook customer representative to clarify the situation. The only decent explanation Da Costa received through one of her publishers was that the store was trying to run the promotion for young adults.
Although it is not the first time that this incident has happened, Nook's decision stirs their own customers' confusion to a new level. Teleread echoes thought-provoking questions on which grounds the online bookstore finds the book unacceptable. Referring to the authors, they said their books were safe, yet they are flagged as inappropriate and eventually eliminated from the shelf.
Below is the screenshot comparing between Nook U.S. and U.K. stores that sell Meg Harris and Portia Da Costa. (US UK)

Meg's extensive catalogue has been totally wiped out from the U.K. store. (UK US)

Although Da Costa's catalogue on both stores seems indistinguishable, the one on Amazon might give you a better idea how extensive her list is.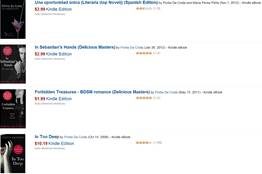 Chinese Kindle Store Rumor Can Come True

Moving on the latest hype about the Chinese Kindle Store, Amazon attempts to put their foot into the dragon land as the availability of their signature hardware becomes more apparent and transparent. June 7th is believed to be the auspicious day that Amazon will announce the launch of its long-awaited eBook store in China. Given the fact that their eReader was shown to support simplified Chinese character since last year, we can confirm that, too, with this screenshot from Kindle Paperwhite.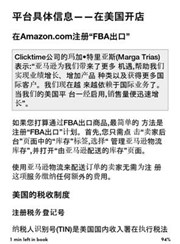 With the eagle eyes from TechCrunch, readers from the Western world can catch the best glimpse of the root cause that has delayed Kindle store opening in China. Having struggled with the Chinese law that prevents the company from partnering with a local e-publisher, there are many more challenges up ahead how Amazon can make enough profit from their low-cost hardware when they have to compete with piracy and cheap tablets from within the country.
Hybrid Author's Rising Success

Lately, if you have read the eBook news on a regular basis, you are familiar with the term 'hybrid author'. They are authors who have worked with traditional publishers and self-published their own works independently at some point in their career. Among the 4,000 hybrid authors surveyed by Writers Digest, creative control is the most rational factor that ties them to the title. According to Sylvia Day, hybrid authors have the capacity to reverse the trend that traditional publishers are less likely to invest in certain genres like paranormal romance. To self-publish can "put a fresh new spin on it (your novel)."
Second, the most important factor is the freedom to write the best materials without the predetermined deadline set by outsiders. They do not need to rush and send their manuscript to anybody. Hybrids are given the opportunity to manage their book launch and promotion based on their best judgment.
The last outstanding point why hybrid authors gain popularity is the increasing revenue they can reap as compared to self-publishers and traditional authors. $38,540 is the approximate annual income hybrids earn. Numbers can be luring especially but heed the previous mentioned warning about what publishers can control your work process. Again, use your best judgment of who you want to work with or whether you really need them at all. If the average income of $7,630 scares you away from converting into a self-pubber, renew your faith in Konrath's blog through his evangelical sales strategy and may you find your path and "cross-pollination with other authors" of your genre.
While today may not good news for erotica authors, the potential launch in China might bring excitement back in the game. The distribution of hardware can be translated as significant gain of international readers. Next Friday will be the decisive moment of truth for readers and authors. The hybridism is brought back to attention by Writers Digest. Under any circumstance, authors deserve the best environment to work after all and the rewarding package to respond to the needs of digital and print publication as exemplified by the likes of Hugh Howey according to Joanna Penn.
Label: eBook Industry News
comments powered by

Disqus