---
BB eBooks Newsletter – February 19, 2014
Dear Friend,
Although the political situation continues to take place at several intersections in Bangkok, we are perfectly safe and sound and hard at work and even adding new team members to meet the increasing workload. In this edition, there is a lot of progress going within the industry as the World's largest indie eBook distributor is recognized by Forbes Magazine to be one of the America's Most Promising Company. However, getting yourself ready to publish on its platform requires that you dedicate your time to shaping up your profile and getting into premium catalog. Sadly, one of Smashwords' partners, Sony Reader Store in the U.S. and Canada, will be gone—replaced by Kobo. Last but not least, the first Author Earnings report is out and has caused a stir everywhere. If you have not read the analysis on their official website by now, you may have probably read it from several other websites already. The report itself serves as a cornerstone for authors to see how indie authors are actually enjoying eBook sales success on Amazon. The word is out! BB eBooks is proud to work with our clients who independently publish, and we suspect a few of them may have been those millionaires that the Author's Earnings report mentions.
---
Smashwords Cements its Growth via Extensive Distribution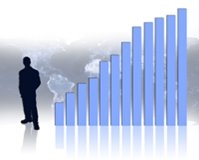 Smashwords has been selected by Forbes Magazine to be 69th in America's Most Promising Company. This sweet spot is a result of hard work put together by Mark Coker and his team—increasing self-publisher's revenue by managing its relationship with 9 retailers. However, after March 20 the Sony distribution option will be gone for good: there will be only 8 stores left in the list that still command a large portion of market share in eBook distribution. According to the Smashwords' year-in-review post, its revenue has increased from $15M in 2012 to $20M last year. Smashwords had its modest upbringing being brought up by a three-man operation back in 2008. It was then that its founder combined his savings with his mom's loan to start the company. He has a distinctive vision to "simplify publishing, distribution, and metadata management" and constantly strives to improve the storefront experience on the website not to mention maintaining a blog to inform his customers to take full control of their publishing journey.
---
Tips for Publishing on Smashwords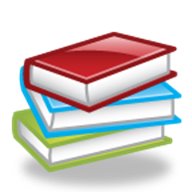 It was a tough road for Smashwords to receive such recognition as mentioned above. Questions surrounding the quality of eBooks made on the platform quickly turned into a featured spot on several websites as Mark Coker evangelized how his multi-format eBooks could help indie authors "bypass a broken system." He fulfilled that promise by providing exclusive shelf space for Smashwords eBooks on the Apple iTunes Store in the Breakout Books section. Other than that, he worked closely with eBook subscription service providers—Oyster and Scribd—to include some of their authors' works to be included in the catalog. If all the distribution methods sound rosy to publish your eBook today, make sure you get along well with the Meatgrinder (also known as the Smashwords Style Guide) or your eBook will not be included in the extensive distribution network.
That is why our blog is ready to accompany you through all the technical challenges that await. You can join Smashwords for free like any other eBook vendor you have a publishing account with. One outstanding feature that sets apart Smashwords from the competition is the interview that allows you to formulate your own Q&A to promote your book or yourself as a brand. Apart from filling in personal static information about your website and all that, you can fetch blog RSS feeds and embed a video link to add dynamism into your profile.
Referring to the Smashwords Style Guide, there are certain rules that are not meant to be broken if you want your book to get into Premium Status Catalog. We compile a list of seven "gotchas" of dos and don'ts along with special tips to make sure that your eBook file will be clean and error-free in accordance with the requirements. Our regular clients can rest assured that we can guarantee Premium status at Smashwords.
---
How Do Readers Respond to Different eBook Price Points in US, UK, and Germany?
Pricing strategy seems to be a bit of a mystery in itself as the cheapest price tag is not always the most favorable choice, at least in German Amazon Best Sellers lists. Based on Luzme's finding, the German website Self-Publisher-Bibel reports that, eBooks sell best at €3.99 in the Top 1000 while €8.99 has its own fan base surprisingly. Looking at the Top 100, even though €3.99 is still going strong in terms of sales, the higher prices (i.e. €9.99, €12.99, €15.99, and even €19.99) are somehow on par with eBooks sold at €1.99. Since you are already aware that the higher prices equal to higher royalty rates, the German website, recommends you price eBook higher rather than playing safe.
In the U.S. eBook market, based on Luzme's data, while it is worth noting that the higher price points ($10 - $25+) are not really flattening, the peak price range around $10 shows that there is a market for the higher-priced eBooks. On the contrary, the low price competition is the way to go in the U.K. market where 99p is the most appealing price for readers.
---
Lessons Learned from the Closure of Sony Reader Store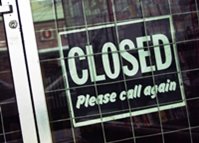 Sony Reader Store's closure in the U.S. and Canada brings no surprise to many—even their partnering distributor, Smashwords. Despite its continued efforts to revamp its eReaders and eBookstore, it seems the company has already been behind the race as its competitors are galloping further ahead. There were certain signs written on the wall when Sony decided not to release its latest eReader to the U.S. market. Back in 2008 prior to the opening of the Reader Store, the Financial Times already discussed the struggles and obstacles Sony faced to compete with its major competitors: Amazon and Apple. For Sony eBook owners, you are encouraged to transfer your libraries to Kobo from now until March 20 so you will not lose access to your eBook catalog saved on your device. Perhaps, Smashwords CEO's thoughts capture the best picture of how Sony only has the tiny fraction of market share at 2% compared to other retailers that have partnered with Smashwords. Yet, Mark Coker openly criticized Amazon's price-matching and KDP program that it "litters the stage with land mines." This is not the first time Mr. Coker has slammed Amazon.
While Amazon as a retailer may be rebuked by Mark Coker, its publishing arm, A-Pub, works hard to make a name for itself. The most recent best sellers on Amazon's lists include The Barkeep by William Lashner published by Thomas & Mercer. In the Top 25 in Kindle store, titles published by other Amazon-backed imprints score well yet they cannot break into the New York Times list probably because "eBooks available exclusively from a single vendor will be tracked at a future date" according to its full explanation of methodology.
---
Lower Publishers' eBook Prices in Canada and the Latest Update on Antitrust Case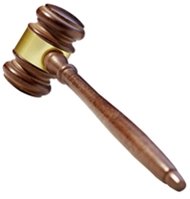 Following the suit of resolving the price collusion case in the U.S., the Competition Bureau ordered four publishers- Hachette Book Group, HarperCollins, Macmillan, and Simon & Schuster-to lower eBook prices for consumers. Not only this, but publishers will delete the "most-favored-nation" clauses in the agreements. These clauses are known to prevent retailers from discounting eBooks against the publishers' consent. How Canadian readers will benefit from this deal is, of course, lower eBook prices. Canadian eBook prices have long been higher than its neighboring U.S. market through various retailers.
In the U.S., the latest update on the antitrust suit saw Apple filing a new complaint that court-appointed monitor, Michael Bromwich, was harming its business. The company was concerned that his duties were too broad gaining access to interview the company's top executives. Apple has never been known for its transparency. The response from Finnuala Tessier, a U.S. Department of Justice lawyer, told the court that the monitor was essential to make sure that Apple complies with the law. Nevertheless, Judge Gerard Lunch suggested the court clarify the monitor's limitations to ease Apple's concerns.
---
Author Earnings Report Shows Strong Correlation between eBook Sales and Self-Published Distribution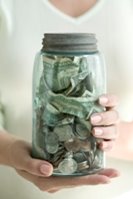 Website-crashing phenomenon titled The Report from Author Earnings provided by Hugh Howey and his team is now all over the web for the publishing insiders and the authors to dissect and digest. The report itself is generated by a programmer colleague to provide the tangible landscape for most authors to see how eBook sales are being reflected on Amazon. Although it may not be earth-shattering to learn that genre novelists have done pretty well, it is interesting to see how indie published eBooks command a high percentage of eBook sales. To illustrate this further, indie-published eBooks outperform Big Five published ones (39% vs. 34%).
With regards to eBook sales, Hugh Howey estimates that eBooks may already account for more than 50% of current sales. Based on the overall Amazon Top-100 and Top-2500 genre best sellers lists, the sales of eBook formats (Kindle edition) dominates over all other book formats (i.e. audible audio edition, mass market paperback, hardcover, and paperback).
Getting to the most important part how much authors actually earn, out of the daily gross bestselling titles that are selling on Amazon, it is no surprise for Big Five published titles to strike back demanding 52% of overall sales. What is more surprising is if we look at the daily revenue to authors: the earnings based on indie-published titles combined with Amazon and uncategorized single-author publisher significantly downplays the previous champion of gross sales in the chart. Hugh also explains how the royalty payment plays out for indie authors and Big Five published colleagues.
While the report may reveal a wealth of information for many, Chuck Wendig gives his opinion that the report does not represent the entire landscape of "bookselling in general." With the data heavily focused on bestseller lists, Chuck questions the use of data from a single day's rankings to represent annual earnings and how authors can monetize their books apart from eBook sales. One of the commenters, Carl Sinclair, along with panelists managed to engage Hugh in a Google+ Hangout session to see why this report will be essential for indie authors.
---
Self-Publishers Need Trustworthy Source of Information to Make the Right Decision
Following the availability of the Author Earnings report, several websites have been busy discussing Hugh Howey's methodology. The data itself is unavoidably compared with the one provided by Dana Beth Weinberg and posted on Digital Book World website a month ago. The report is not available for free.
Lagardère, the parent companies of Simon and Schuster and Hachette, report that their publishing's revenue increased 1.9% in 2013 with eBook sales. In the U.S., there was a strong sales increase of 33% and 42% in the U.K. according to the press release. The next report is expected to be available anytime soon. It will paint a clearer picture of the publisher's digital sales increase.
To make the right publishing decision, you will need a trustworthy source of information. David Gaughran warns against the operations of Author Solutions and its subsidiaries. He reveals how placing an ad with Publishers Weekly and Readers' Digest can cost from $16,499 to $72,499 through iUniverse. There is nothing wrong with your eyesight and there are two clickable links to prove his words. Elise M. Stone further comments how Author Solutions may have overcharged authors at $599 to open a booth at Tucson Festival of Books.
Have a great week, everybody!
Yours sincerely,
The BB eBooks Team
---